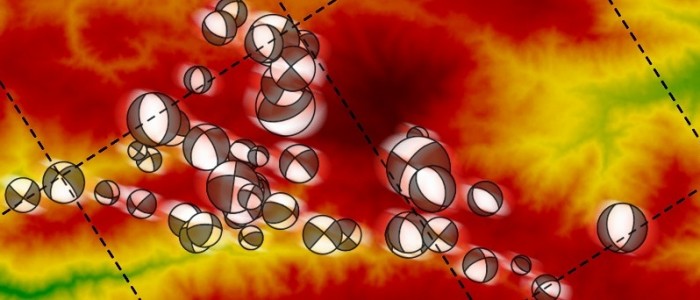 Starting May 16th, 2013, I redesigned the website. The main aim was to make it a bit more colorful and accessible. The main projects are now displayed using colorful banners at the top of the home page. The width of template has been increased in many places what increase the readability of text. I used very nice free WordPress template called "Pinboard" by OneDesing.
Umieściłem dziś nową podstronę związaną z projektem RISK.
RISK jest programem komputerowym dla środowiska Microsoft Windows stworzonym na potrzeby kopalnianej stacji sejsmicznej kopalni "Rudna". Program ten powstał w 2002 roku w ramach mojej pracy dyplomowej "Program komputerowy do analizy lokalnego hazardu sejsmicznego na podstawie katalogu sejsmicznego kopalni "Rudna" KGHM Polska Miedź S.A.".
Program wykorzystuje metody nieparametrycznej analizy hazardu sejsmicznego z wykorzystaniem jądra adaptacyjnego oraz klasyczną parametryczną analizę hazardu celem szybkiej, skutecznej i wiarygodnej oceny stanu zagrożenia kopalni silnymi wstrząsami indukowanymi eksploatacją górniczą.
Mimo że projekt jest już zamknięty, pomyślałem, że może komuś może się przydać w analizie zagrożenia sejsmicznego. Obecnie program jest aktywnie wykorzystywany na jednej z kopalni LGOM, ale nic nie stoi na przeszkodzie by wykorzystać go dla danych pochodzących z innych kopalń. Wszelkie pytania można kierować do mnie bezpośrednio.